Meet your Beeline
Loan Guide
Drew MacDonald
Oakland, San Franciso
Drew will be your dedicated Beeline Loan Guide.
I came to Beeline because I knew there needed to be a change…
I live in the biggest little state in the country, Rhode Island. I've been in mortgages since 2014 and at Beeline since June 2020. I came to Beeline because I knew there needed to be a change in our industry and Beeline is leading the charge. Outside of work, I enjoy playing guitar, going for a hike with my dog Gavin and just about anything else that gets me outside and meeting new people.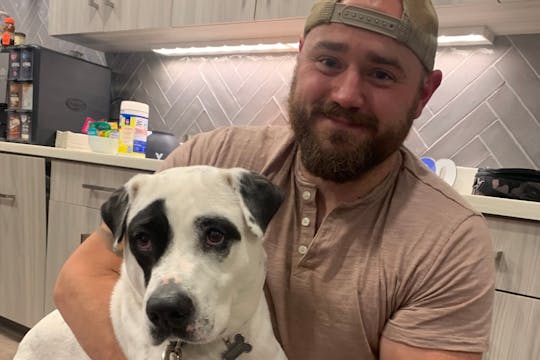 Drew's reviews.
See why people loved having Drew as their Beeline Loan Guide.
I am so grateful to have been connected to Drew MacDonald from Beeline! I have a large real estate portfolio and needed someone who had extensive real estate knowledge while also offering support and guidance throughout the mortgage/refinance process. Drew knows how to think outside the box, always gives 110%, and goes above and beyond every time. Anybody would be beyond lucky to have Drew to help with their real estate goals, and I'm looking forward to working with him for years to come.
I recently applied for a mortgage with Beeline for an investment property loan and I have to say I was impressed with their Tech and the level of service. I did not close so I can only comment on the early stage of the process. It was fantastic. I have used large online lenders in the past and have had good experiences. This time around I was looking for different loan types and wanted to be creative as I was looking to secure my second investment property. My other lender did not offer a DSCR loan. I wanted to understand the benefits vs a conventional loan and was leaning toward the DSCR loan. I found Beeline to be one of only a few National Lenders that would offer this type of loan or a conventional loan under one roof. I ended up not getting the property but felt compelled to give a shout out to Beeline.
I did a cashout refi on an investment property with Drew. He was great. I shopped hard for rate and nobody can beat Beeline. Other brokers refused to believe the rate I was getting and were unable to match. The service was also very good and the team was helpful. I did work with a couple people over there but everything was good. They even got us through a tough spot when it was difficult to get an appraiser.