5 new homeowners told us how they spent the first night in their new place.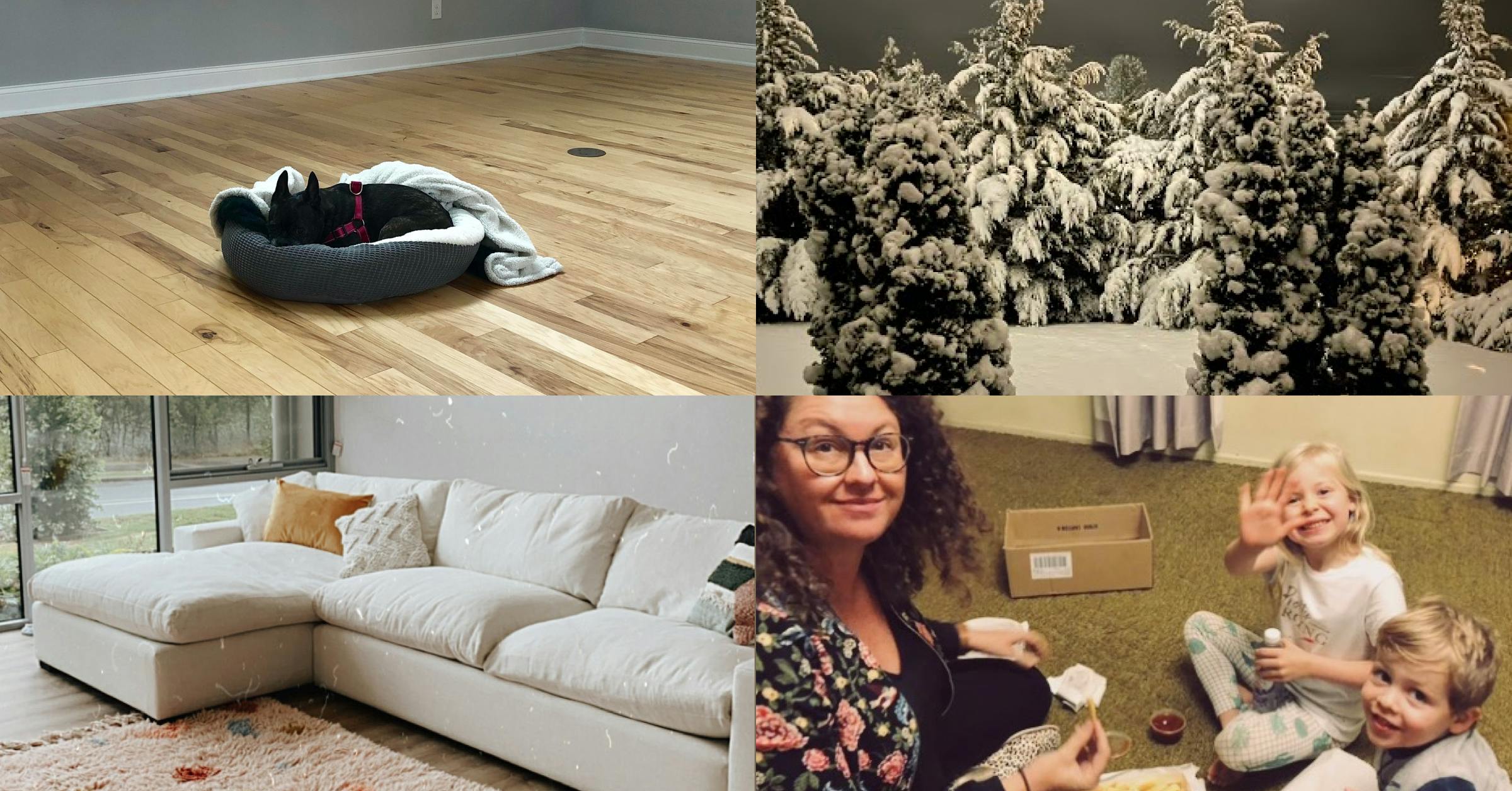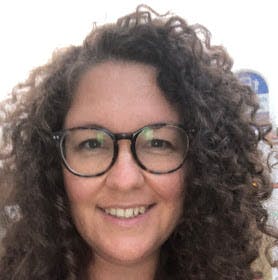 Posted by Kelly
Tue 16 February 2021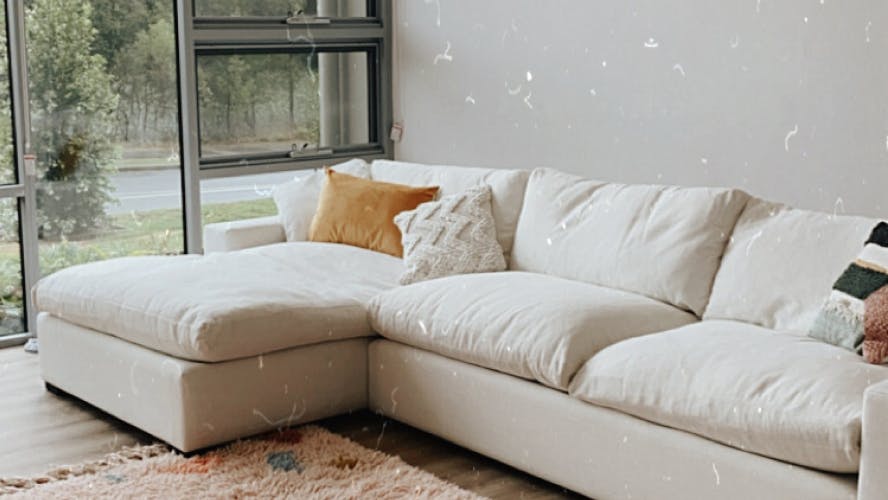 The trouble-making sofa in all its oversized glory. 
"The first night in my home was a big deal — namely because… 
1. It was all mine. No housemates. No pets. No one else's food in the fridge or crap TV on.  
2. I was forced to come face-to-face with my true crime obsession and was checking my locks every hour. 
The day I officially moved in, we found out my couch wouldn't fit around my staircase into my home, and being an apartment with no other entry point the couch movers gave me a number for a glass removalist. 
One torrential storm and 3 hours later, the glassie and I were carrying a white (why!!) couch, through the rain and gardens, and into a hole that was until 3 hours earlier, a window. 
So sitting on my couch, dripping wet, I realised I could never leave this little place I had carved out as my own without taking a chainsaw to the sofa. But with that said, l couldn't be more stoked." 
Laura.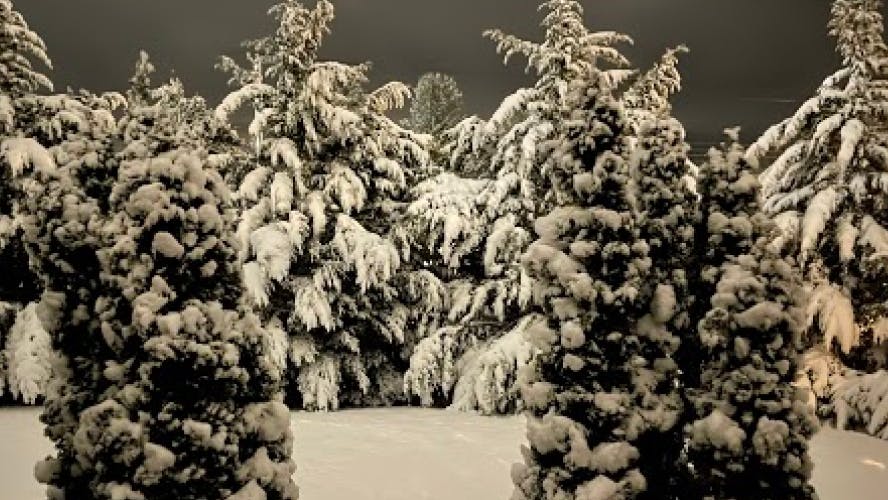 Who wouldn't be excited to move into a place with this backyard?! 
"I was so excited when I bought my place! Excited and nauseous all at once! 
I had all these plans to paint before I moved in but I was too excited to wait. I brought in a standup lamp, an air mattress, a TV, and my router, I grabbed a bottle of champagne and sat on my air mattress with a glass of champagne admiring what I just purchased and formulating all the plans to make it my own. It's been 4 years and I still love my place!" 
Lauren.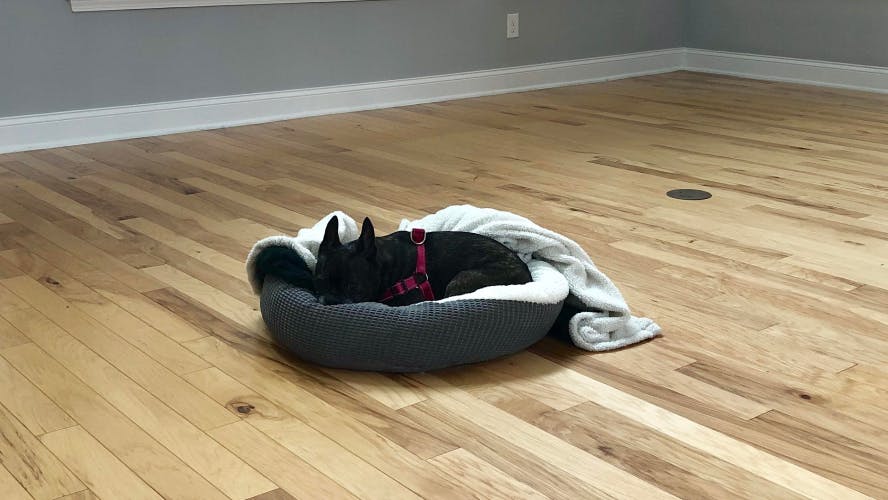 No hot water, but plenty of snoozin' dogs and ice cream on Lauren's first night in the new digs. 
"The first house my husband and I purchased together — we hadn't moved any furniture in yet because the friends who were helping were coming a couple of days later.   
A colleague of mine stopped by to see the house and dropped off pints of Ben and Jerry's! After digging some spoons out of a box that had not been properly labeled, we sat on the floor in the living room, eating ice cream and talking about everything we wanted to do to the house - decorate the living room, paint the office, put in a fence, maybe get a fire pit! Our hot water heater wasn't working, the washer/dryer hookups in the laundry room weren't finished and we couldn't find half of what we needed, but it was still so perfect!" 
Jamie.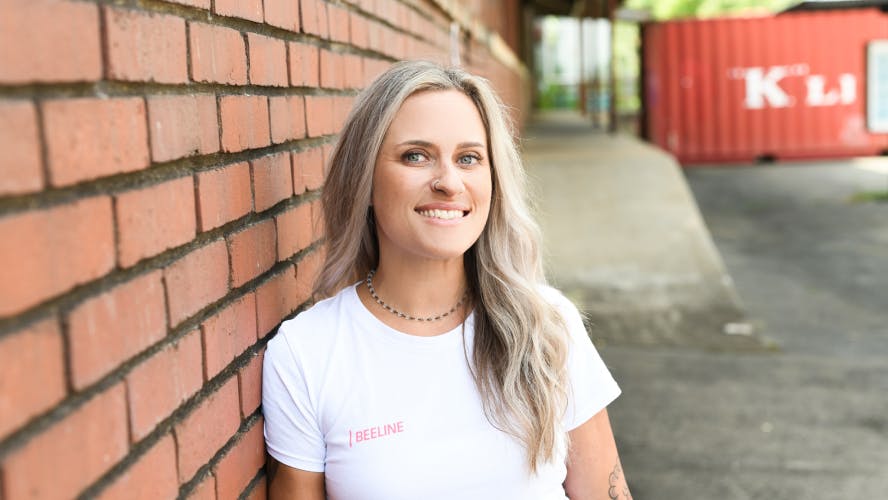 Jamie's first night must-haves: comfy seating of all kinds.  
"I bought a new house 2.5 years ago.  We had our mattress on the floor in the living room with the TV on the floor for about a week!  Oh and a rocking chair and beanbag." 
Kelly.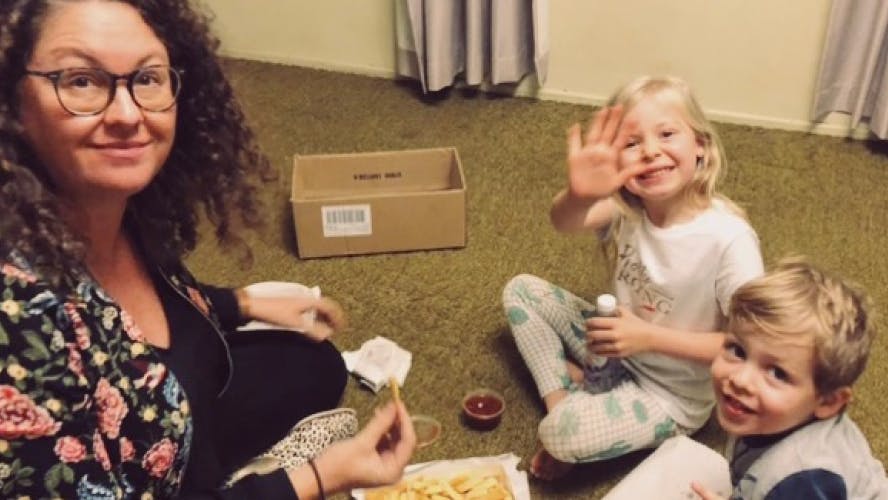 Proof that there's truly nothing better than some good take-out on the living room floor to celebrate a new home. 
"We've bought a few places over the years and our first nights have had varying levels of success ("I thought YOU were getting the power connected!"). But there are two things we always do, without fail.  
The first thing is purely practical — before we do anything else, we assemble and make our beds. Then at the end of the night, when we're exhausted, sweaty hot messes, we have somewhere soft to fall.  
The second thing is a little sweeter — we grab fish and chips and sit on our living room floor, daydreaming about what we're going to do to the new place. Those living room chats have become a ritual for us, and it's awesome to look back on them when all the work has been done." 
Subscribe for updates. We won't spam you, we hate that stuff.
Picking up what we're putting down?
You're just a cruisy 15 minutes away from knowing exactly where you stand.