Get smart money advice free of charge with all the best finance podcasts we love.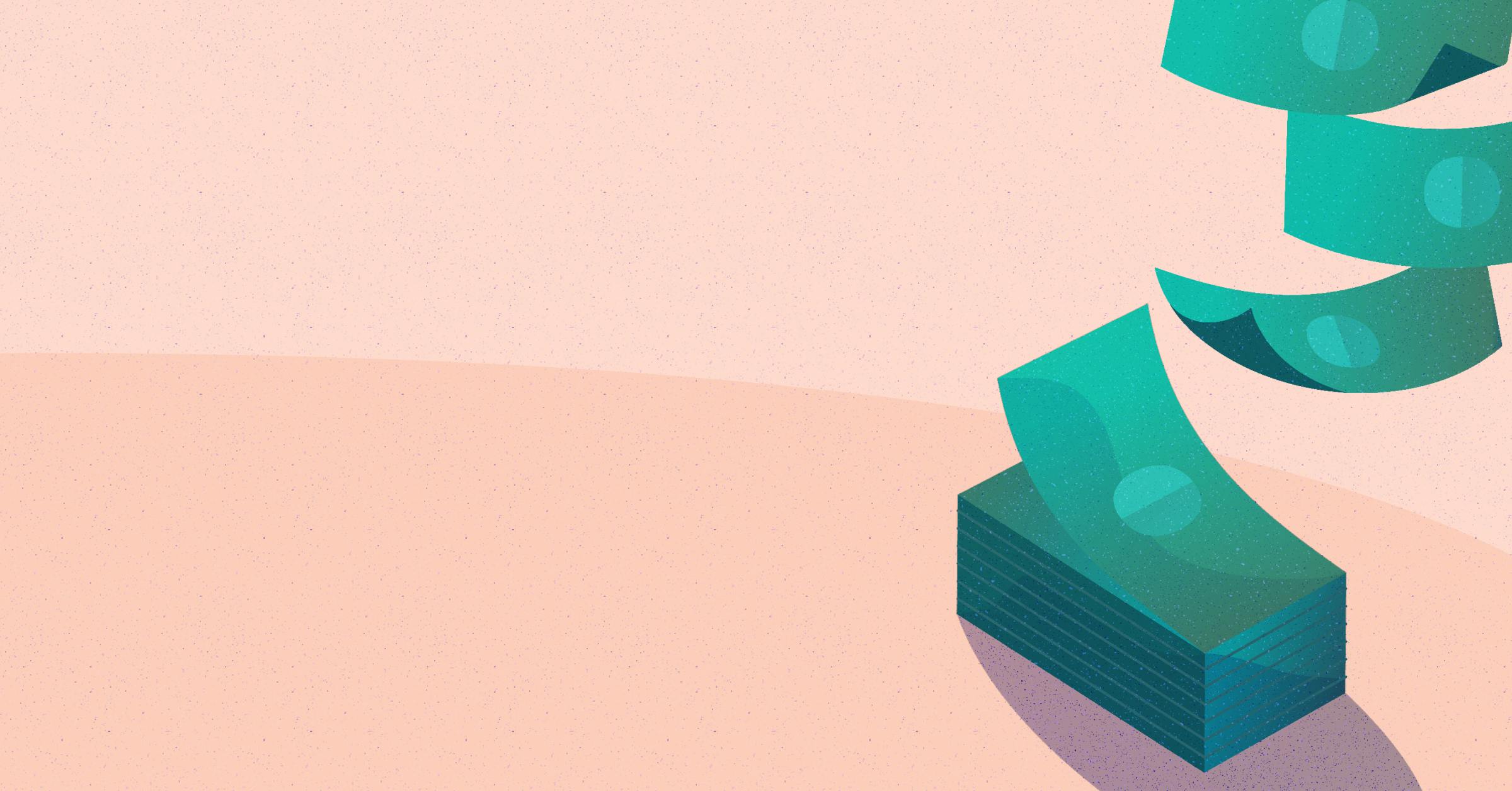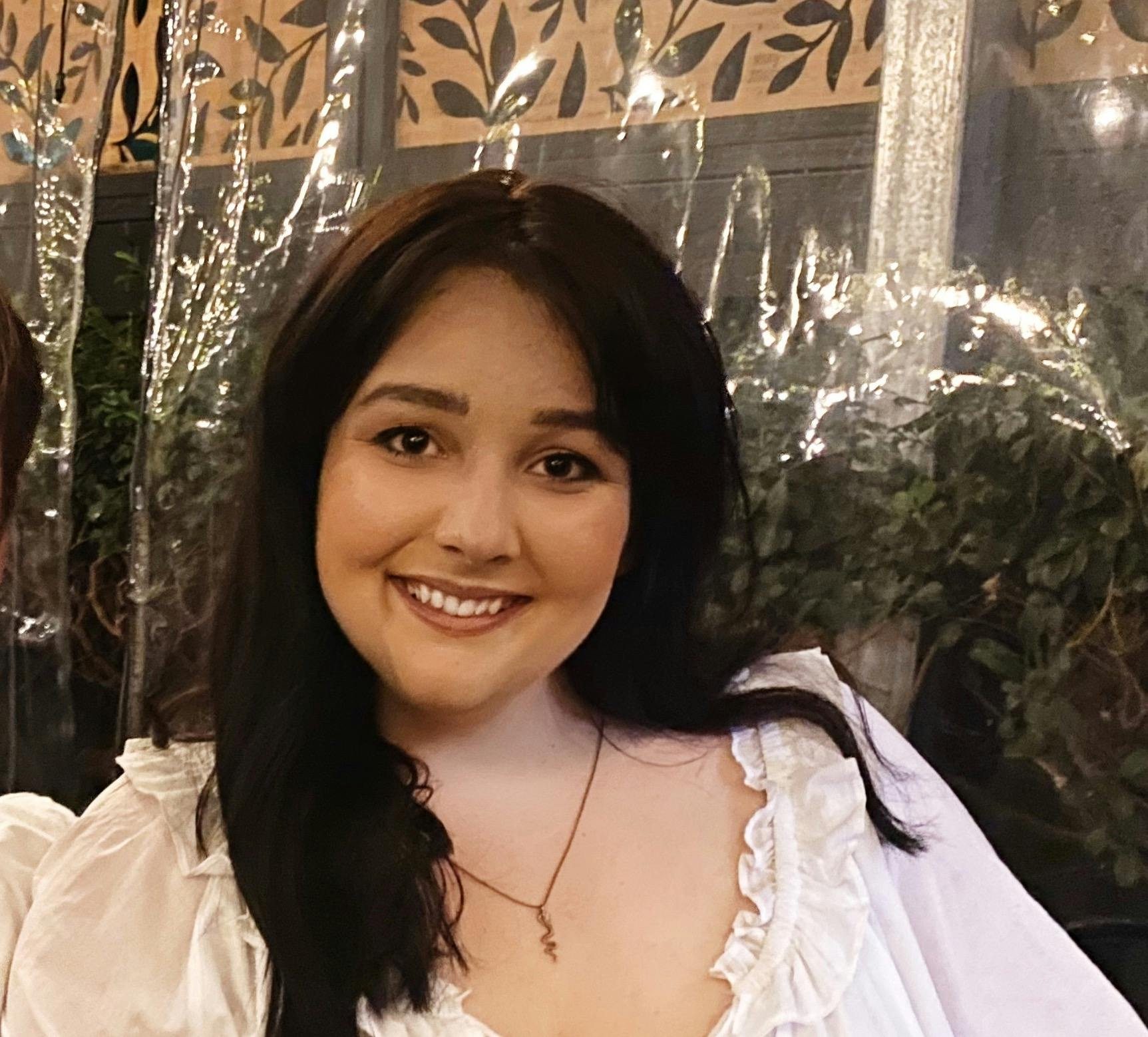 Posted by Joelene
Fri 12 February 2021
Think you need to pay a financial planner to know what your best investment strategy is, or what the hell the difference is between a ROTH 401k and ROTH IRA?  
Nuh-uh. 
Turns out there's a finance podcast out there to answer pretty much every question you have. Whether you're a seasoned investor looking for market changes, want to know how CEOs got there (and the mistakes they made on their way) or whether it's normal to cry at work — we've gone through our 10 favorite picks that have it all.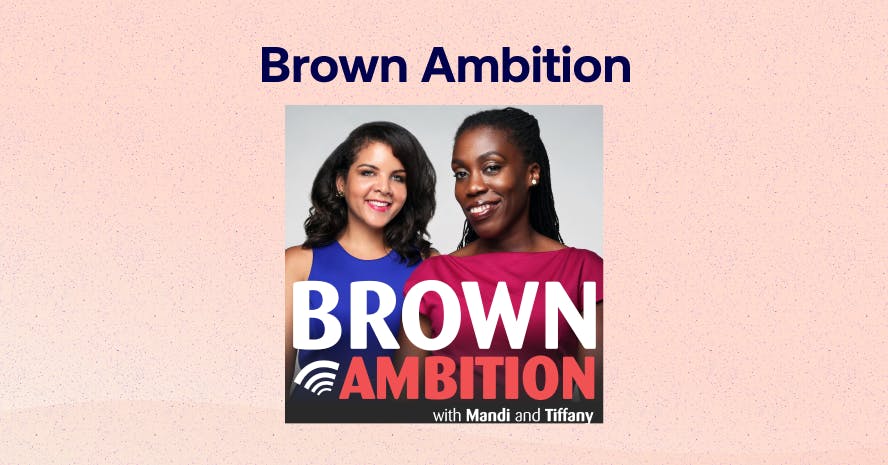 How often do episodes come out? Weekly 
What's the gist? Looking for lively and genuine real-talk from a couple of long-time financial experts? Look no further. Mandi Woodruff (long-standing finance editor/reporter) and Tiffany Aliche (best-selling author and personal finance educator) sit down weekly to talk through a wide landscape of money issues, answer personal finance questions and bring in experts for advice.  
Podcast style: Expect quick, snappy updates, a great dynamic between Mandi and Tiffany, and excellent guests who are experts in the topic of the week.  
Handy for: Getting some B.S.-free advice that's sometimes controversial, always entertaining, and definitely smart. A great tip — every podcast episode has segment timestamps in the notes, so you can skip to the juicy info you want to hear (but listening to entire eps is a great time!) 
Listen here: Brown Ambition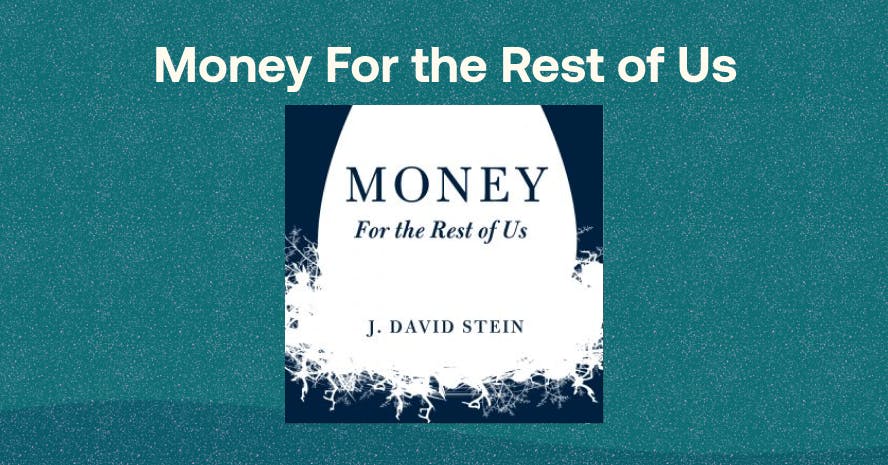 How often do episodes come out? Weekly 
What's the gist? Want to know how to get into investing? This is the podcast for you. 
David Stein, a former chief investment strategist, has had decades of experience handling other people's money, and now he wants to help you handle yours.  Expect to walk through everything from exchange rates to retirement funds, and the effects current events have on our money.  
Podcast style: Say goodbye to being intimidated by investing. David explains the big picture, then breaks down often confusing investment topics into bite-size lessons. You'll walk away from an episode knowing more than a thing or two. 
Handy for: Getting specific breakdowns of different kinds of investing and working towards long-term financial security. And for taking a huge sigh of relief because you don't have to pretend to be an investment expert over brunch anymore. 
Listen here: Money For the Rest of Us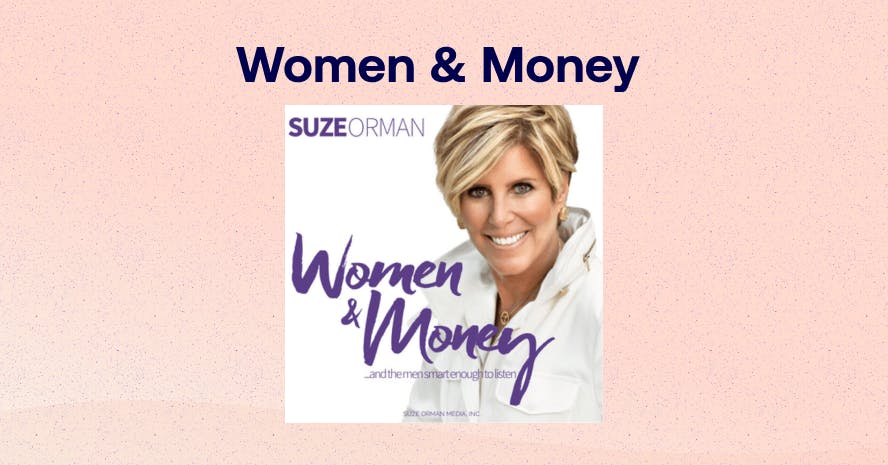 How often do episodes come out? Twice a week 
What's the gist? Aptly named Women & Money (And the men smart enough to listen) really is a podcast for everyone. Long-time finance expert and best-selling author Suze Orman gets real about money, breaking down finances, investing, and how to leverage your finances every decade.  
Podcast style: Motivational, empowering, and deeply relatable, the advice certainly isn't just for women. Whether it's about which financial decisions you should be focusing on as you age, answering your burning money questions, or how to live a life where your finances make you feel a little less stressed and a little more at peace.  
Handy for: Getting specific on how money and life intersect at every age. There's no generic topics or dictionary definitions here.  
Listen here: Women & Money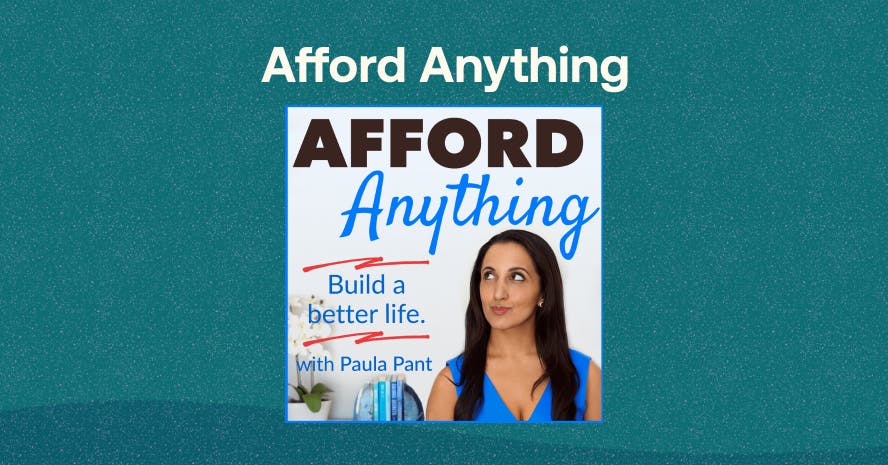 How often do episodes come out? Weekly
What's the gist? Think you have to be in a pretty good financial sitch to truly afford anything? Financial independence speaker, writer, and real estate investor Paula Pants thinks anyone can do it. The trick is to be able to afford anything, not everything. Expect expert interviews, weekly Q&A's and plenty of financial advice that you can actually apply in real life. 
Podcast style: Optimistic yet practical — Paula keeps it real, always coming back to believing in a trade-off between what you spend your time and money on, and how to prioritize what you choose and how it aligns with your values. This isn't a podcast for the frugal, but maybe for both the frugal learning to let go a little and anyone who's been letting go too much. 
Handy for: Having something for everyone. Pick between fast-paced mini-episodes focused on one topic, Q&A's answering all your money questions, and sit down chats with experts chatting careers, habit building, and side hustles. 
Listen here: Afford Anything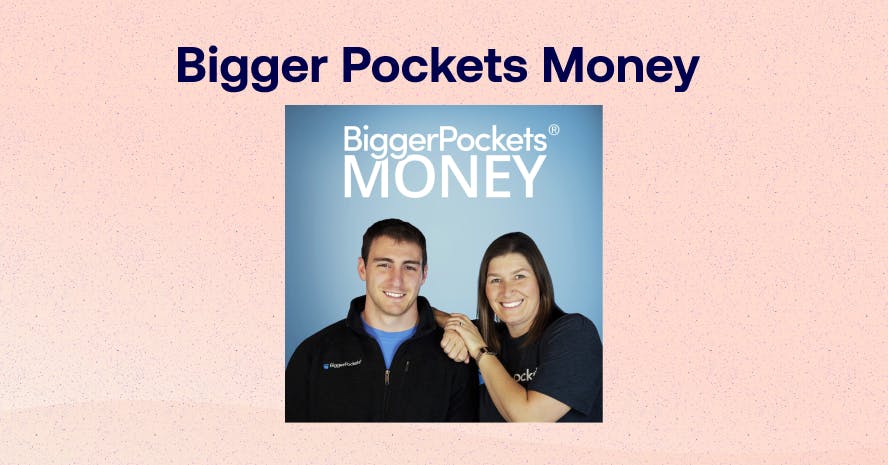 How often do episodes come out? Weekly 
What's the gist? Bigger pockets have a podcast for almost everything; real estate, business, daily news, but their money pod is where you can find answers for all those financial Q's you've got. If you've wondered how to get out of debt, how other people seem to be 'doing it all' and are looking for an optimistic and approachable place to start, Bigger Pockets is it for you.  
Podcast style: Money experts Mindy Jensen and Scott Trench sit down weekly to interview everyone from people who have nailed financial independence, to founders and those looking for advice on their finances.  
Handy for: If you don't just want to listen to typical finance education, but real-time problem solving that might just end up mirroring your own money worries. It's education mixed with everyday real-life worries, handled expertly and kindly. 
Listen here: Bigger Pockets Money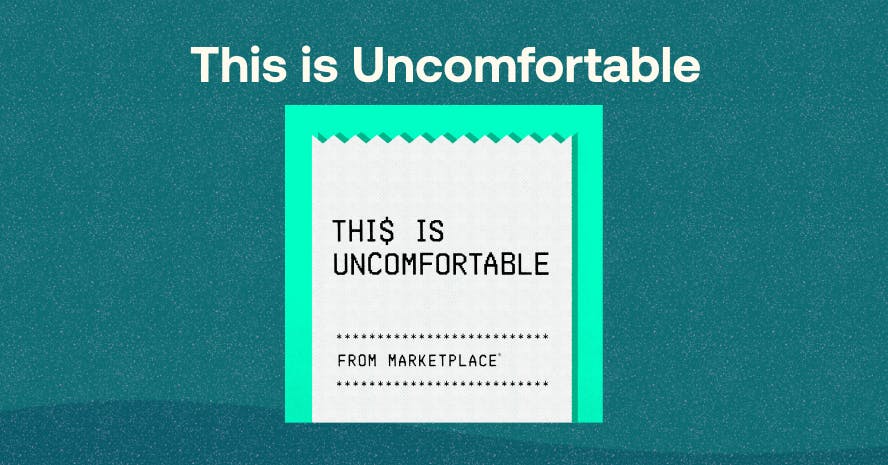 How often do episodes come out? Weekly 
What's the gist? It goes without saying, but money is a tricky topic. And if chatting about pay rises, working from home as a parent, or your partner's bad spending habits conjure such feelings of awkwardness it might seem like it's better to leave them alone entirely. That's where This is Uncomfortable comes in handy.  
Podcast style: Professional reporter and journalist Reema Khrais offers a space where sticky topics can finally be discussed. And chatting to business owners, employees, friends, and even her own boss, Reema breaks down walls to chat about all the roles money plays in life, and the havoc it wreaks on it.  
Handy for: If you're not looking to be told what a 401k is, but you are wanting to listen to nail-bitingly uncomfortable conversations that work hard to make money talk easier. You might learn how people really feel about asking for a pay rise, the 'work hard play hard' culture, and what to do when you make way more, or less, than your partner.  
Listen here: This Is Uncomfortable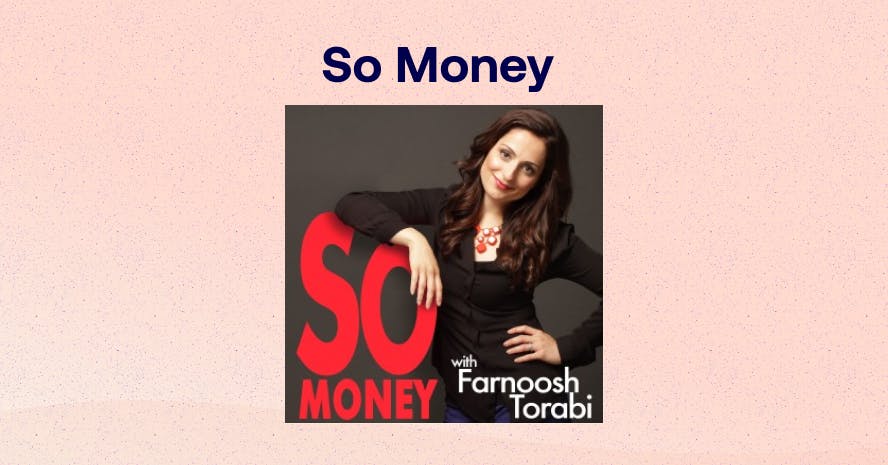 © So Money 
How often do episodes come out? Twice a week 
What's the gist? So Money really knows how to delve deep into the minds of successful business owners, authors, and everyone in between. Boasting over 1,000 episodes, you can quite literally binge this very binge-worthy pod for weeks without reaching the end. Not only does the host, Farnoosh Torabi, know how to nail finance and business as a financial strategist, TV host, and bestselling author, but she knows how to create episodes that are sure to teach you something.  
Podcast style: With weekly interviews and Q&A solo episodes, you can hear finance tips, economy updates, business journeys and get answers on some very relevant topics (think stimulus checks, investing apps, and student loans).   
Handy for: If you're looking for something beyond your typical how-to podcast. Episodes delve deep into broad issues and tackle tough subjects with experts that can give you perspectives you've never thought of before. 
Listen here: So Money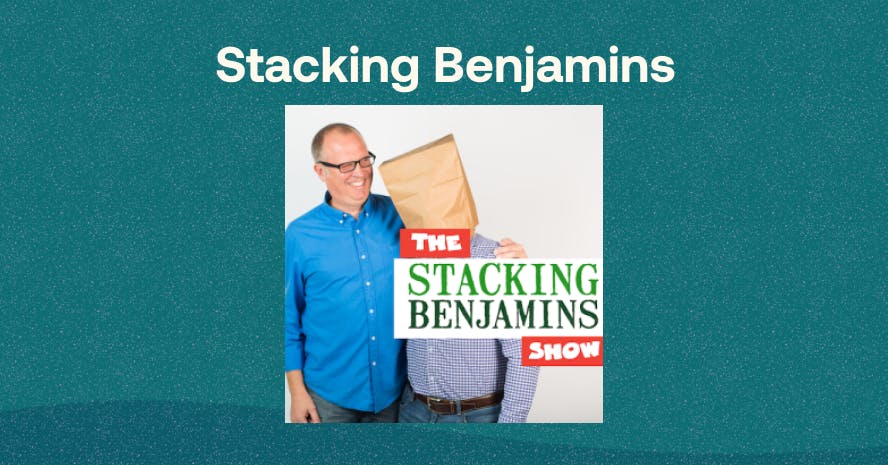 How often do episodes come out? Twice a week 
What's the gist? This podcast isn't famous for nothing. With some of the biggest names around jumping in to share their stories (like Netflix co-founder Marc Randolph and aforementioned Afford Anything host Paula Pant) every week, you'll undoubtedly hear every lesson, journey, mistake, and success story there is to hear.  
Podcast style: Stacking Benjamins really is perfect for, well, everyone. Whether you're a beginner, a lifetime investor, or a CEO, you'll learn something from every hilarious and fly-on-the-wall-level insightful episode. 
Handy for: All the business tips, how-to's, and how-not-to's from the best around really make sure you leave every ep with at least 5 new lessons. Questions from listeners also give some really worthwhile money and business tips. 
Listen here: Stacking Benjamins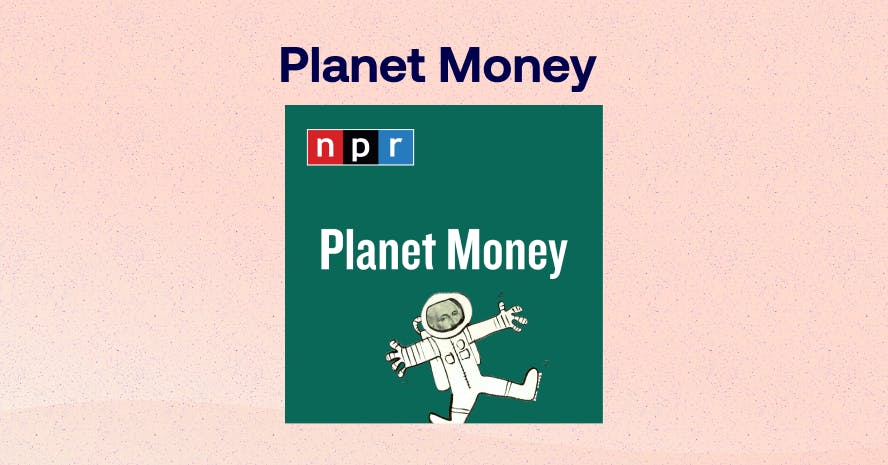 How often do episodes come out? Weekly 
What's the gist? Ever opened up Instagram, the New York Times, or Facebook and wondered what the heck is going on with the economy? And whether it has any effect on your life? This uber high-quality podcast from the team at NPR gives you a big picture look at the economy, and the knock-on effect it has. 
Podcast style: Expect deep-dives, incredible storytelling, and even a bit of a laugh. You get to feel in the know with everything from the latest investment news, what fees you have to pay after getting out of jail, to who owns your genes, and what happens when baseball hotdog prices go down (more than you think).  
Handy for: Feeling like you've got small talk topics for days, and a bit more in the know about what's happening in the economy, all without one second of boredom. 
Listen here: Planet Money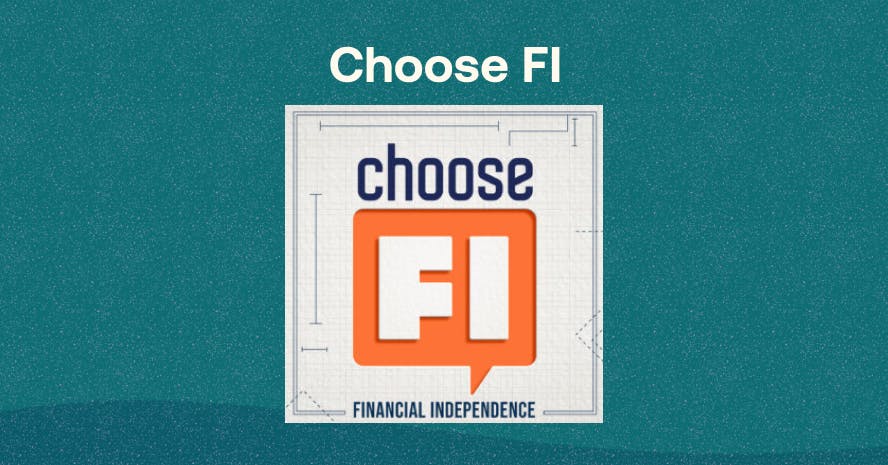 How often do episodes come out? Twice a week
What's the gist? Want to give up the 9-5 grind? Dreaming of retiring or just not taking an extra deep breath before you check your bank balance? Choose FI could be the podcast for you. Choose FI breaks down everything financial independence; how to get there, what income streams you need, and real stories from those who have done it. 
Podcast style: Hosts and financial experts, Jonathan Mendonsa and Brad Barrett, sit down to chat about their path to and through financial independence and catch up with both experts and everyday people who have also reached the financial promised land. Expect to hear real-life stories, deep-dives into particular topics like investing, building passive income, real estate, and crushing debt, and updates on how Jonathan and Brad are doing on their own FI journey.  
Handy for: The mix of expert advice, real-life stories and subject-specific rundowns means there's something for everyone. You can hear about every pathway to FI, that'll give actionable advice whether you're just starting out, or you're a seasoned investor. 
Listen here: Choose FI 
Subscribe for updates. We won't spam you, we hate that stuff.
Picking up what we're putting down?
You're just a cruisy 15 minutes away from knowing exactly where you stand.