Beeline Homebody: Jamie Childress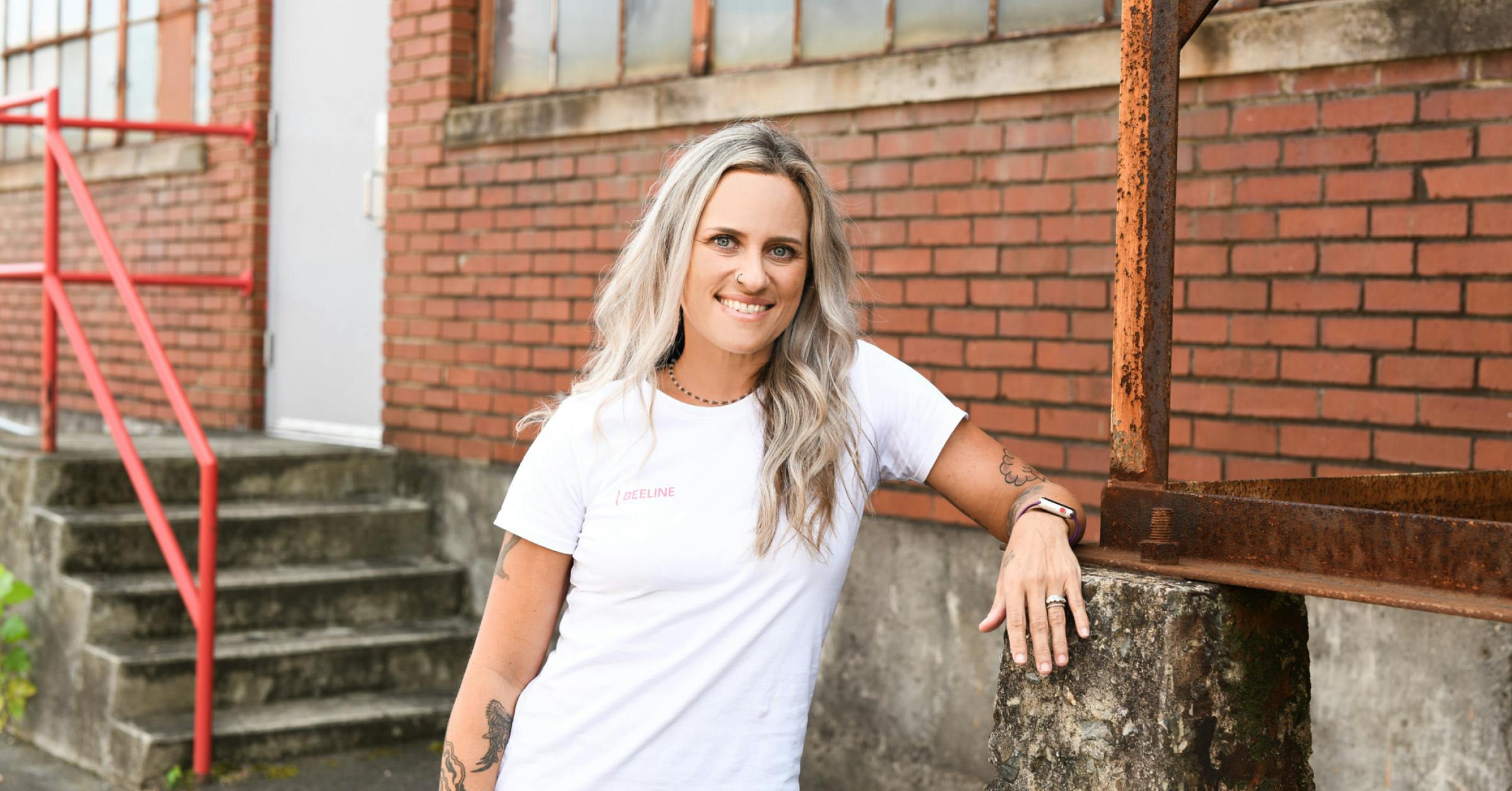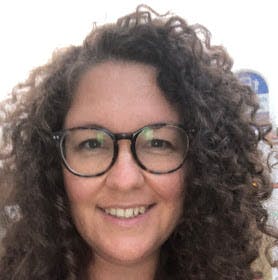 Posted by Kelly
Mon 22 February 2021
While most babies were being sung off to sleep to Rock-a-bye-Baby, Jamie was drifting off to the sweet, sweet sounds of Aerosmith. 
It's likely then, that Steven Tyler is partly responsible for Jamie being the self-proclaimed 'loudest person in the room' as an adult. 
Jamie is our Head of Processing who also happens to do a mean Jon Bon Jovi impersonation... 
What are you currently bingeing?
I just finished Shameless Season 10 and am waiting for season 11 to hit Netflix! I never watched The New Girl so I am currently bingeing that. My husband and I also recently binged I'm In Love with a Mama's Boy and sMothered. Hilariously cringy! 
In high school, you were (or would have been) voted 'The person most likely to…..'
Most likely to make you laugh or make a joke. Almost most likely to be the loudest person in the room! 
What do you like to do in your free time?
I don't get a lot of free time but when I do, I try to play games with my daughter or go for a bike ride or walk outside. If I could carve out some extra free time I would like to read more, learn a second language, or do charity work. 
What brought you to Beeline?
COVID shut down my company where I was an AE for Non-QM loans — that was my first sales job after processing for 16 years.  
So being an AE on top of processing shaped me for the Loan Guide position at Beeline. I was one of the early employees and am honored to be here building processes and watching Beeline grow.   
I heard of Beeline through a friend of a friend and was an employee within 3 days of my first conversation. I feel so fortunate to have ended up in such an amazing place during the pandemic.   
Where's your favorite place in your home, and why?
My kitchen! We moved to my current home in 2018 and one of my favorite things is the open concept. I'm always cooking and love that I can still be close to my family in the living room and see the TV while in my happy place — I even put my Christmas tree in the kitchen! 
Do you own your own place? If so, think about how you felt when buying for the first time — what advice would you give yourself?
I bought my first home in 2004, on my own. It was exciting and was my home for 14 years. Then I married and expanded my family and pets so it was time to upgrade, which we did in June of 2018.  
I had forgotten how stressful it can be! My advice would be to do your research to make sure you have a good realtor and lender. Also be prepared for whatever may come at you, and provide whatever is asked of you for your loan approval. Also, do all the inspections you can to make sure you aren't buying a lemon!  
And finally, the wait for those keys to be in your hand is the same no matter how many times you've purchased a home so stay positive and trust that if the house is meant to be yours, it will work out! 
Think about your hometown, what/where is something cool that only a local would know about?
I'm from Granite Falls, NC. There's actually a dam on Gunpowder Creek made of Granite which is how it got its name – I've been there and it is pretty cool.   
If you've got any special talents or party tricks, now's the time to tell us.
I do a pretty good Bon Jovi impression of how he holds his guitar and dances. I worshiped Bon Jovi growing up! Actually, I'm usually singing, dancing or telling a joke to capture the attention of a room.  
Where would your dream home be? Beach shack looking over the waves? Penthouse apartment? Farm full of alpacas?
A mountain house with a wrap-around porch and glorious view, including my personal lake dock with kayaks and paddleboards.   
What's the first concert you ever went to?
Aerosmith. My mom took me when I was 13. She loved Steven Tyler so I heard Janie's Got A Gun instead of lullabies. 
Subscribe for updates. We won't spam you, we hate that stuff.
Picking up what we're putting down?
You're just a cruisy 15 minutes away from knowing exactly where you stand.